You can insert images into your email marketing campaigns.  First you must upload the images, then insert them into the campaign.
Where do I find it?
To manage the images you have uploaded to use in Email Marketing Campaigns, go to Email Marketing: Campaigns > Images.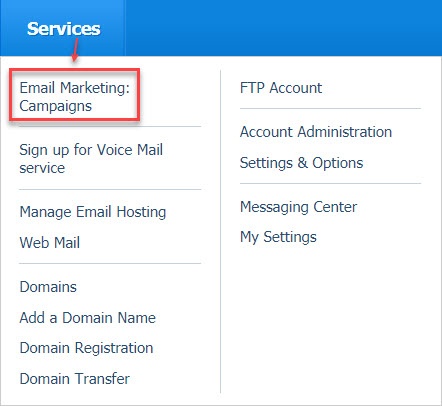 On this page:
Related pages:
To use images in your email marketing campaigns, first, upload the images (see the chapter 
Working with web images
for more information), and then insert the image while editing the HTML content of the email. 
The Web Images module is available with the Website service and Email Marketing Campaigns services.  With the Website service, you access Images from the Website menu, clicking Images.  With the Email Marketing Campaigns service, you can access Images by going to Services > Email Marketing: Campaigns and clicking Images.
---
Have a question about this topic?