...
To add a contact group, go to Contacts > Groups, and select the Add a Contact Group button at the top of the list. Simply identify the group by name, select whether it is a business or not, then save the group.
Viewing Members of a Contact Group
You can view members of contact groups (and even export this information!) by:
Go to 

Contacts Groups

 

page by going to

 

Contacts > Groups

Find the Group you are looking for (ex. Adoptors).  Hit the 

number

under the 

Members

column (Ex. 7)

Then you are taken to a table that displays all members of that group. You can use the

options dropdown

to export data if desired.
Example: If you look at the first example image below, if we wanted to see our Adopter group we would hit the 7.  The second example image shows the 7 members of the group including links to their contact pages.  The options dropdown at the left also allows you to export this to a spreadsheet program of choice if desired.

Image Added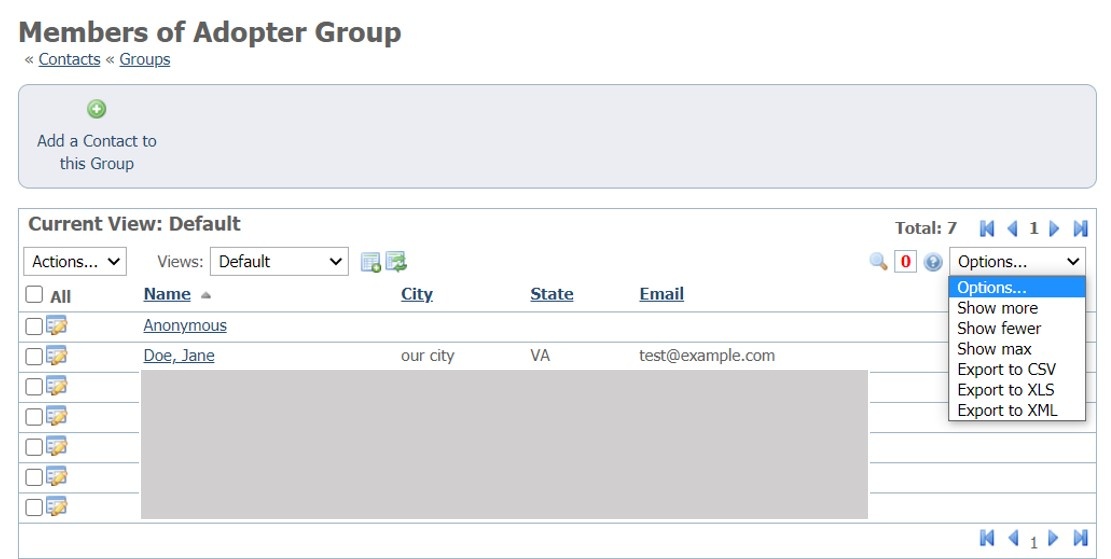 Image Added