...
To enable the ability to request sponsorships, go to Animals > Sponsorships > Settings. Tick the radio button to enable sponsorships.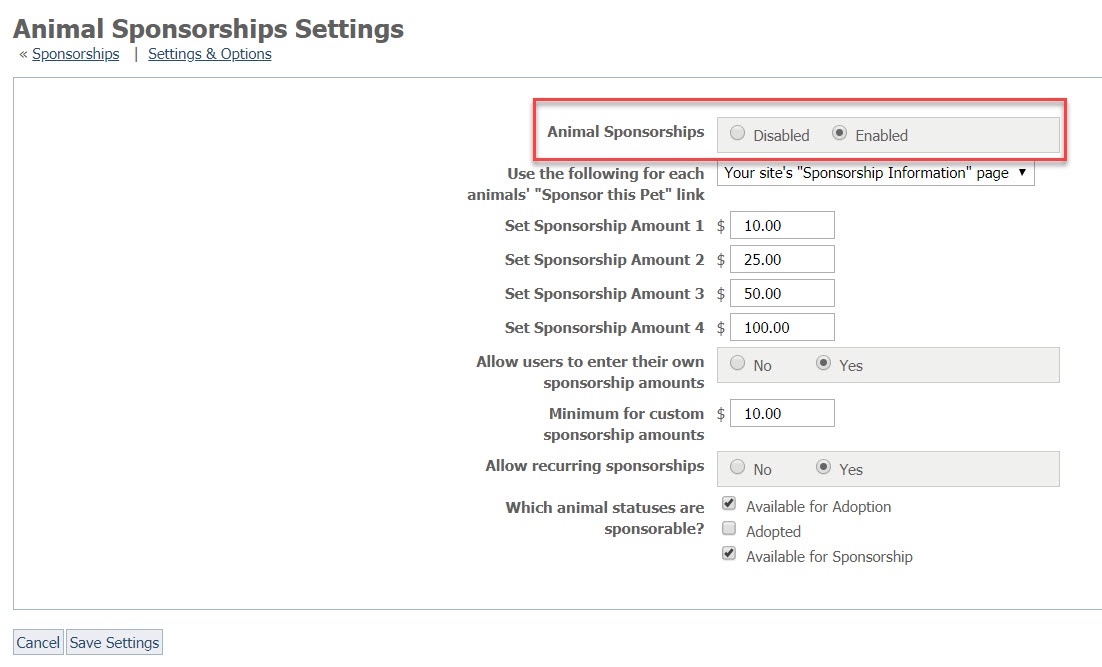 If you want to have recurring donations, you must set up PayPal as an Affiliate. A PayPal business account is required to use recurring payments.
Info
If you are using the
Website Service
, the Sponsorships functionality allows you to automatically track sponsorships from your website.
If you are using the
Data Management Service
, you can use
Info
Use the sponsorship feature to enter sponsorships manually.
...