Where do I find it?
You can merge contacts right from your organization's Contact List, which you can find by going to Contacts > Contact List
Merging Duplicate Contacts
Merging duplicate contacts will allow you to retain adoptions, forms and information with each contact.
To merge duplicate contacts, click on the check boxes next to the contacts you want to merge.
Next select Merge from the Actions drop down menu.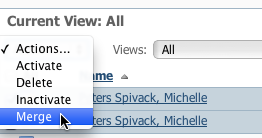 You will then be able to see each contact record.
Click Merge Contacts.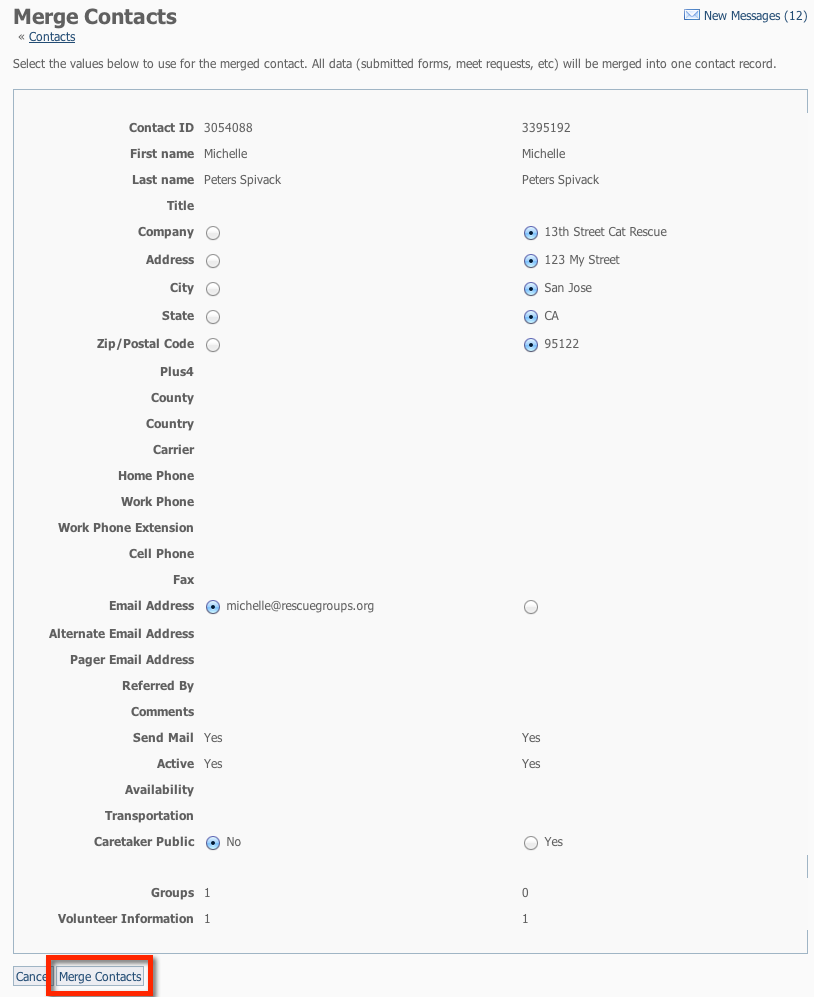 Have a question about this topic?