Skip to end of metadata
Go to start of metadata
If you already have a domain name registered with another domain registrar you can add it to your RescueGroups.org 
Website Service. 
Where do I find it?
Go to Services > Add a Domain Name (from the drop-down menu) or go to Services > Domains and use the Add a Domain Name button.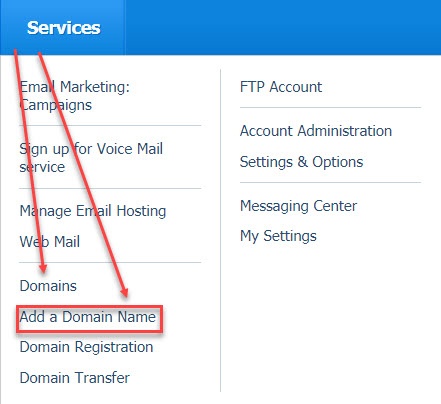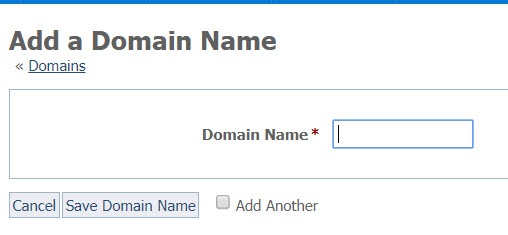 It's easy to add your existing domains to your Website Service.
Important
If you have email services or any other configurations on your domain name with your current DNS provider/registrar, they will stop working when you change the name servers.  The most common examples are email services or Google Apps.  To prevent any interruption of service, please contact us before continuing if you're not sure whether you have configurations that might stop working.
 Adding an already-registered domain name
To add a domain name you have already registered, follow these instructions:
Go to

 Services > Add a Domain Name 

(use the drop-down menu) or go to 

Services > Domains

 and use the 

Add a Domain Name

 button. 

Enter the domain name you already own and registered in the field indicated.


Click the Save Domain Name

 button.
Be sure to enter just the domain; do not include www.
Pointing the domain to RescueGroups.org
Log in to your current domain name registrar (for example GoDaddy, Network Solutions, etc) and look for the option for "Name Servers."

Enter the following name servers: 
dns1.rescuegroups.org
dns2.rescuegroups.org


Save the changes, and within a few hours, your domain name will begin to use the RescueGroups.org DNS service so that when you browse to your domain name you see your RescueGroups.org website. If you do not see the change within 24 hours, please contact us.
Have a question about this topic?